Police in Pennsylvania say they have arrested a man suspected of being a serial strangler.
Antonio Rodriguez was arrested after DNA testing linked him to the sexual assaults and murders of at least three women in a central Philadelphia neighborhood, Detective Justin Frank said.
[You must be registered and logged in to see this link.]

raine1953

Administration





Join date

: 2010-01-21



PHILADELPHIA (CBS/KYW/AP) Antonio Rodriguez, the transient charged with raping and killing three women in Philadelphia, is being held without bail on three counts of murder.
The 22-year-old wore a white sweat shirt
and covered his face for part of his brief arraignment Thursday afternoon.
He was charged with the deaths of Elaine Goldberg, Nicole Piacentini, and Casey Mahoney.
All three of the women were murdered in November and December in a stretch of the Kensington neighborhood in Philadelphia known for open prostitution and drugs.
Rodriguez was arrested Monday evening on an unrelated bench warrant after police said they had identified the 22-year-old drifter, who had recently been released from prison, as a "strong person of interest" in the case.
During questioning the next day, detectives said Rodriguez showed very little remorse when he confessed to the murders and offered very little in way of a motive for the murders other than saying the violent attacks "just happened."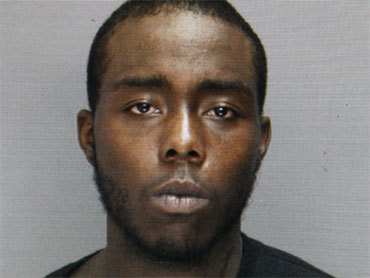 Detectives said that they were able to link Rodriguez to the crimes after his name, along with a DNA sample he submitted to state police after he was jailed on drug charges, appeared in the state's offender database.
Investigators are still trying to determine if Rodriguez had a temporary or permanent residence while he was free, but they believe the suspect wandered the streets and stayed in abandoned homes.
Rodriguez remains in custody.
http://www.cbsnews.com/8301-504083_162-20029077-504083.html

Guest

Guest





PHILADELPHIA (CBS) - The man accused as the "Kensington strangler" has been ordered held for trial for murdering three women in November and December.
Homicide detectives have testified that 22-year-old Antonio Rodriguez admitted to the sadistic murders of Elaine Goldberg, Nicole Piacentini, and Casey Mahoney.
Philadelphia prosecutor Carlos Vega says the MO was the same in each case, according to Rodriguez's confession: he said he approached the women, asked if they were "working," then killed them during sex.
"They were beaten, strangled, and there was DNA evidence left at the scene, each of the murder scenes," Vega told KYW Newsradio this morning. "The defendant confessed to each of the murders and identified each of the victims and went into some detail as to how he killed them and what pleasure he derived after he had killed them and admitted he actually had sex with them after he had killed them," Vega said.
Rodriguez, in custody and dressed in an orange prison jumpsuit, showed no significant reaction in court.
Afterward, Vega said the prosecution will seek the death penalty. Rodriguez's defense attorney declined comment.
Reported by Tony Hanson, KYW Newsradio 1060.
[You must be registered and logged in to see this link.]

CritterFan1




Join date

: 2009-06-01



His eyes look very scary! What a creep.

raine1953

Administration





Join date

: 2010-01-21



He is a sick animal. Did you read where he had sex with the dead women? That is a special kind of sick.

CritterFan1




Join date

: 2009-06-01



August 16, 2012
PHILADELPHIA - August 16, 2012 (WPVI) -- The man accused of being the 'Kensington Strangler' has been convicted of strangling three women during sex and will serve three consecutive life sentences.
Prosecutors did not seek the death penalty against 23-year-old Antonio Rodriguez, who has a history of mental illness.
Police used DNA to identify Antonio Rodriguez as the suspect after the slayings terrorized the gritty Kensington neighborhood in late 2010. Crime-scene photos presented during the non-jury trial Tuesday show a condom he allegedly left behind. Idiot used a condom because he knew LE was looking for him, then he leaves it at the scene of the crime.
[You must be registered and logged in to see this link.]
In his January 2011 statement, Rodriguez acknowledged that he used a condom with the last victim because he knew police were on the hunt for the feared strangler. Rodriguez also told police the first death was accidental during rough sex, but said he purposely choked the other two women as they fought him.
The victims, all struggling with drug addiction, died within blocks of each other. Rodriguez told police they were "working" or available for sex. Each was found semi-nude.
Nursing student Elaine Goldberg of Philadelphia, 21, was found dead in an abandoned lot on Nov. 3. Nicole Piacentini, 35, of Philadelphia was found in a trash-strewn abandoned house on Nov. 13. Casey Mahoney, 27, of East Stroudsburg, was found dead on Dec. 15.
The spilled contents of one woman's purse included a flyer for a drug-treatment program and a message from a doctor that an unspecified test was negative.
Rodriguez waived his right to a jury trial. Neither side made opening statements. Without a jury, the trial moved swiftly before Common Pleas Judge Jeffrey Minehart. A series of crime-scene investigators testified.
The most graphic photographs were shown privately to the judge, presumably to spare the victims' family and friends in the courtroom.
[You must be registered and logged in to see this link.]
_________________
along comes a spider to sit down beside ya
Be Humble For You Are Made Of Earth~Be Noble For You Are Made Of Stars


NiteSpinR

Tech Support Admin





Join date

: 2009-05-30




_________________
Prayers for our little HaLeigh Cummings, wherever she may be!!

Nine-tenths of wisdom is appreciation. Go find somebody's hand and squeeze it, while there's time.
-- Dale Dauten--

Thank you RAINE for all you ARE!! I will ALWAYS hold you in my Heart!!

---
Permissions in this forum:
You
cannot
reply to topics in this forum