DESCRIPTION
Date of Birth Used: August 8, 1960 Hair: Brown
Place of Birth: Rochester, New York Eyes: Brown
Height: 5'11" to 6'2" Sex: Male
Weight: 220 pounds Race: White
Occupation: Project Manager for the New York State Department of Transportation
Remarks: Shipman may have traveled to Europe, specifically to England or Germany. He has a history of mental health issues and may be suicidal.
THE CRIME
Jeffery Shipman is wanted in connection with the kidnapping of his daughter, Deonna. On July 11, 2007, Shipman allegedly picked up his daughter for a court-approved visit in Liverpool, New York. She was reported missing by her mother on July 12, 2007, when he did not return with her. Jeffery Shipman does not have physical custody of his daughter. On July 17, 2007, a federal criminal complaint charging Shipman with international parental kidnapping was signed and a federal arrest warrant was issued in the Northern District of New York, at Syracuse, New York.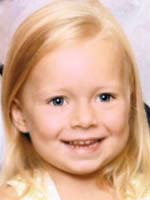 VICTIM - Deonna N. Shipman
Date of Birth Used: August 7, 2003 Hair: Blonde
Place of Birth: Upstate New York Eyes: Blue
Height: 3'3" (at the time of her disappearance) Sex: Female
Weight: Approximately 35 pounds (at the time of her disappearance) Race: White
Remarks: Deonna Shipman has a red birthmark on the back of her neck and the hairline. She has pierced ears. She speaks both English and Ukrainian.
IF YOU HAVE ANY INFORMATION CONCERNING THIS CASE, PLEASE CONTACT YOUR LOCAL FBI OFFICE OR THE NEAREST AMERICAN EMBASSY OR CONSULATE.
ROBERT S. MUELLER, III
DIRECTOR
FEDERAL BUREAU OF INVESTIGATION
UNITED STATES DEPARTMENT OF JUSTICE
WASHINGTON, D.C. 20535
TELEPHONE: (202) 324-3000

Guest

Guest





---
Permissions in this forum:
You
cannot
reply to topics in this forum