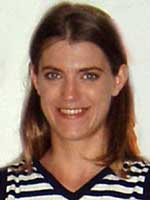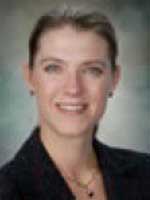 Aliases: Lynanne Foster, Jane Foster, Jane Lynanne Foster
DESCRIPTION
Date of Birth Used: February 15, 1973 Hair: Brown
Place of Birth: Waco, Texas Eyes: Blue
Height: 5'9" Sex: Female
Weight: 130 pounds Race: White
Occupation: Lynanne Foster was a licensed and practicing orthopedic surgeon.
Remarks: Foster has ties to the Texas area and may be traveling in the company of her daughter, Camille Kaufman.
THE CRIME
Lynanne Jane Foster is wanted for interference with child custody of her daughter. Camille Jane Kaufman is the biological daughter of Foster and her ex-husband who were divorced in 2003. The Final Decree of Divorce stated that joint custody of the minor child was awarded with alternating weeks of possession. By mutual agreement of both parents, Foster and her daughter moved on several different occasions within the United States. The child's father also moved as to continue the joint custody arrangement. Also by mutual agreement, Foster had taken her daughter on several vacations out of the country.
After Foster's ex-husband remarried in 2007, Foster began a dialogue with him about moving out of the country as he had demonstrated his willingness to move where she desired in the past. The ex-husband proposed several relocation options, and he later informed Foster that after consideration he did not feel that moving out of the country was in their daughter's best interests. Foster was reportedly persistent and suggested to him that she and her daughter move out of the country. Foster proposed to keep their daughter for three weeks, and the child would stay with her father for three weeks in the United States.
Foster's ex-husband indicated that mediation, as provided for in the Final Decree, was warranted given their inability to reach a compromise on where their daughter should live and attend school. He indicated that he had solicited an attorney to file a Motion to Modify and a Motion to Transfer to memorialize the agreements reached in mediation. Through the month of June 2008, both parents had alternating weekly possession of their daughter.
On July 9, 2008, Camille reportedly called her father informing him that she and her mother were on their way to the Love Field Airport in Dallas, Texas. Foster reportedly informed her ex-husband that while traveling they would not have access to a cell phone or email but would check in with him periodically. Neither Foster nor her daughter have been heard from since. Both parties lived in Boerne, Texas, prior to Foster allegedly abducting her daughter.
On October 7, 2008, a state arrest warrant was issued for Lynanne Jane Foster by the state of Texas, Kendall County, for interference with child custody. Additionally, on November 19, 2008, Foster was charged with unlawful flight to avoid prosecution, and a federal arrest warrant was issued by the United States District Court, Western District of Texas.
VICTIM - Camille Jane Kaufman
Date of Birth Used: September 2, 2000 Hair: Brown
Place of Birth: Galveston, Texas Eyes: Blue
Height: 4'3" (at time of disappearance) Sex: Female
Weight: 60 pounds (at time of disappearance) Race: White
Remarks: Camille Kaufman was missing several front teeth at the time of her abduction. She also has a distinguishing mole in the center of her back. Kaufman has ties to the Texas area and may be traveling in the company of her mother, Lynanne Foster.
IF YOU HAVE ANY INFORMATION CONCERNING THIS CASE, PLEASE CONTACT YOUR LOCAL FBI OFFICE OR THE NEAREST AMERICAN EMBASSY OR CONSULATE.
ROBERT S. MUELLER, III
DIRECTOR
FEDERAL BUREAU OF INVESTIGATION
UNITED STATES DEPARTMENT OF JUSTICE
WASHINGTON, D.C. 20535
TELEPHONE: (202) 324-3000

Guest

Guest





---
Permissions in this forum:
You
cannot
reply to topics in this forum