05/05/2015
Angelika Graswald, the 35-year-old woman accused of killing her missing fiancé, has been indicted on murder charges by a grand jury in Orange County, New York, PEOPLE has confirmed.
Vincent Viafore disappeared two weeks ago while the pair were kayaking on the Hudson River. His body has not yet been found, but police said "some inconsistencies … led investigators to be suspicious" of Graswald, and eventually she was charged with his murder.
The clerk of Town of New Windsor Justice Court in New York tells PEOPLE that Graswald has been indicted on the charges, adding that the case has been transferred to Orange County.
For her part, Graswald denies any involvement in her fiancé's death. "I'm devastated," she told PEOPLE in an exclusive interview from the jailhouse where she's being held. "He's always with me," she added, "and he'll always be with me."
Graswald would not speak about what happened that fateful April night, saying two attorneys she'd consulted with had advised her against talking about the incident. However, she did say that she felt as though police had tricked her.
Meanwhile, those who knew the couple are baffled by Viafore's disappearance and Graswald's arrest. "When I saw she got arrested, I was like, 'Are you kidding me?' " said Jackie Bracco, a friend of Viafore's. "Surprised. Completely surprised."
[You must be registered and logged in to see this link.]
_________________
along comes a spider to sit down beside ya
Be Humble For You Are Made Of Earth~Be Noble For You Are Made Of Stars


NiteSpinR

Tech Support Admin





Join date

: 2009-05-30



May 05, 2015
On Facebook, they looked for all the world like a happy couple: in loving embrace overlooking the Hudson Valley, living and loving and always together.
When Viafore disappeared in what she said was a kayaking accident, Graswald told her woeful story to reporters. "I saw him struggling a little bit, he was trying to figure out how to paddle the waves, because they were getting crazy, and then I just saw him flip," Graswald said.
As state police searched the Hudson River near Cornwall for Viafore's body, Graswald took to Facebook: "I miss you my love," and "if only I could have paddled harder." And "please keep your prayers for Vince, miracles are possible." It was, police say, all an elaborate ruse.
"From the very beginning, there were some minor inconsistencies," a police officer said.
Graswald was charged last week with the murder of her 46-year-old fiance.
Eyewitness News learned that on Friday, Graswald and some friends went to the Shadows on the Hudson restaurant and bar, drinking while a band was playing, and holding what appeared to be a memorial service for Viafore.
Employees of the restaurant have been told not to talk with the media because it's an ongoing police investigation, but Travis Schifko was playing in the band that night. "I just heard that they were having a remembrance party at the bar or something that night, (at a bar while you're singing songs?) We're pretty upbeat," Schifko said.
People who know Graswald said they just can't believe she's charged with murder.
"She's a very sweet girl, as long as I've known her, she's very energetic, very happy-go-lucky, you know, just a really nice person," said Barbara Gottlock, a friend.
It was, in the end, Graswald's own words during interviews with police that resulted in the charges.
Graswald originally told troopers she and Viafore, were kayaking April 19 when his boat capsized in rough waters near the town of Cornwall-On-Hudson around 7:30 p.m.
Graswald also fell out of her own kayak and was able to contact 911. She was found in the water by a boater and rescued. Graswald was treated and released from a local hospital for hypothermia. Both kayaks were located and recovered.
The search continues for Viafore's body.
[You must be registered and logged in to see this link.]
_________________
along comes a spider to sit down beside ya
Be Humble For You Are Made Of Earth~Be Noble For You Are Made Of Stars


NiteSpinR

Tech Support Admin





Join date

: 2009-05-30



May 14, 2015
Angelika Graswald has confessed to killing her fiance in what was initially thought to be a freak kayaking accident. Now she claims that she purposely tampered with the man's kayak, knowing that he was going to die. ABC News reports the woman declared that she's glad the man is dead, but her attorney worries that a language barrier may be doing her image more harm than good. Is this accused killer the next Jodi Arias, or did she kill her fiance to escape a desperate situation?
The body of Vincent Viafore still hasn't been found, after he presumably died approximately 50 miles away from New York City. His kayak reportedly capsized in the rough, treacherous water near Bannerman Island on the evening of April 19 of this year. It's been nearly a month, and even though his body still hasn't been found, his fiance has confessed to doing away with him in order to get out of their relationship. The 35-year-old woman has been indicted on a single charge of second-degree murder.
Angelika Graswald reportedly "felt trapped" in her relationship with the 46-year-old, which is why she allegedly orchestrated his tragic death. However, it's being reported that she had a life insurance policy out on the man in the amount of around $250k. Defense attorney Richard Portale says that he isn't sure if the confession made by Graswald was legitimate and has insinuated that it was either coerced or involuntarily obtained through some means. If her confession is a false confession, this could prove troubling for the case against her.
Angelika was arrested two weeks ago after her story started to fall apart at the seams. The statements of various witnesses to the ordeal also helped in securing the woman's arrest. Witnesses reportedly saw her purposely capsizing her own boat. She was also witnessed waiting as long as 20 minutes to call 911 after watching her fiance fight for his life in the tragic capsizing. The New York Times reports that she was arrested while laying flowers in tribute to his death at the very spot where the tragedy took place.
Just like Jodi Arias, Angelika Graswald allegedly lied and concocted a story to take attention off of herself. And just like Jodi Arias, Graswald has reportedly confessed to the crime under the pressure of learning that police investigators have closed in on her. Now she has been quoted as saying that she is happy that her alleged victim is dead. Will this case become the next big televised court spectacle like Jodi's?
[You must be registered and logged in to see this link.]
_________________
along comes a spider to sit down beside ya
Be Humble For You Are Made Of Earth~Be Noble For You Are Made Of Stars


NiteSpinR

Tech Support Admin





Join date

: 2009-05-30



snips from article
"It felt good knowing he would die," she told investigators, according to Assistant District Attorney Julie Mohl.
Graswald, who immigrated to the United States from Latvia at age 20, may have faced a language barrier when speaking to investigators, Portale said he would look into whether her statements were voluntary.
The news from bail hearing was the latest twist in a story that has all the makings of a Hitchcock thriller: a romance allegedly gone awry, a boat accident on a stormy night, an attractive blonde murder suspect, a dramatic arrest near the scene of the alleged crime.
According to initial reports of the incident, Viafore, who was not wearing a life vest, had been knocked out of his kayak by strong winds and choppy waves. Graswald called the police, then fell out of her own boat. By the time rescuers arrived, Graswald needed treatment for hypothermia and her fiance was nowhere to be seen.
Viafore vanished on a Sunday evening last month on the way back from a kayaking trip to scenic Bannerman Island, 50 miles north of New York City. He and Graswald had been touring the gloomy ruins of a 100-year-old abandoned castle.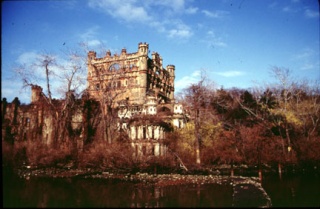 In a separate announcement, police in Poughkeepsie (about 20 miles north of the spot where Viafore went missing) said that a male body had been pulled from the Hudson on Wednesday morning. The man has not been identified, and police declined to comment to the Poughkeepsie Journal on his age and ethnicity.
[You must be registered and logged in to see this link.]
_________________
along comes a spider to sit down beside ya
Be Humble For You Are Made Of Earth~Be Noble For You Are Made Of Stars


NiteSpinR

Tech Support Admin





Join date

: 2009-05-30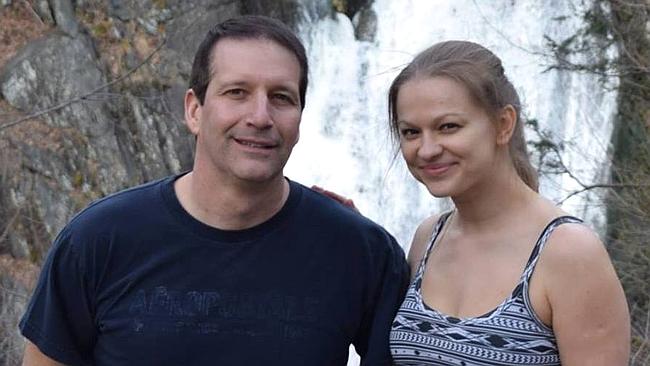 _________________
along comes a spider to sit down beside ya
Be Humble For You Are Made Of Earth~Be Noble For You Are Made Of Stars


NiteSpinR

Tech Support Admin





Join date

: 2009-05-30



WOW!! You'd never know from that pic that she was unhappy much less plotting to kill him!



_________________
Prayers for our little HaLeigh Cummings, wherever she may be!!

Nine-tenths of wisdom is appreciation. Go find somebody's hand and squeeze it, while there's time.
-- Dale Dauten--

Thank you RAINE for all you ARE!! I will ALWAYS hold you in my Heart!!
Oct 1, 2015
Angelika Graswald and her lawyer were back in Orange County Court on Thursday after prosecutors accused them of violating an agreement to stop airing the case in the media because Graswald was scheduled to sit down with an ABC news show.
Graswald is facing second-degree murder charges in the drowning death of her fiancé, Vincent Viafore, as they kayaked in April on the Hudson River. The defense maintains that his death was accidental. Prosecutors say she tampered with his equipment to cause him to capsize and drown. The case has attracted international media attention.
Two weeks ago, prosecutors sought a gag order after a "48 Hours" episode aired on CBS that included footage from the 11 hours of her April 29 interview with state police investigators. Police arrested her after the interview. Prosecutors and her lawyer, Richard Portale, reached an agreement that both sides would refrain from discussing the case in the media.
On Wednesday, the District Attorney's Office learned Graswald would be meeting Thursday with people from ABC. Prosecutors then filed papers asking Judge Robert Freehill to order Graswald and Portale to stop making out-of-court statements, to protect the integrity of the process.
"Free speech is a balance. It must bend to the fair administration of justice," argued Senior Assistant District Attorney David Byrne. "Let's try this case where it should be: in the court, not in the press."
Portale said the agreement he had with prosecutors did not apply to Graswald, and she retains her First Amendment right to free speech. She has been meeting with ABC - no cameras, no microphones, just talking - since July, he said, because she wants people to know she's not a killer.
"Shouldn't he be arguing that in his closing, before a jury, and not trying this case in the press?" Byrne said.
Byrne also asked Freehill to bar the defense from disclosing evidence to the public before trial.
Portale acknowledged that he has played hardball by going to the media and providing the videos to "48 Hours," but he acted within the professional rules of conduct. To protect his client, he needed to counter the prejudicial information prosecutors and police put forth during earlier press conferences, when they talked about inconsistencies in Graswald's story and characterized her statements as the catalyst for her arrest.
"The media turned this into a confession," Portale argued, and 200 million viewers saw TV coverage of those press conferences. "In fact, after an 11-hour interrogation, she didn't confess to killing Vincent Viafore. She never did."
Carefully questioning potential jurors would cure potential harms from publicity, he argued.
Freehill said he wouldn't gag Graswald, but Portale is barred from being there to steer the conversation.
"She has a right to sit down with a reporter and speak," Freehill said, but he added a caution. "Ms. Graswald must understand, she's damaging her own case, to a point. You've got to be careful what you say."
[You must be registered and logged in to see this link.]
_________________
along comes a spider to sit down beside ya
Be Humble For You Are Made Of Earth~Be Noble For You Are Made Of Stars


NiteSpinR

Tech Support Admin





Join date

: 2009-05-30



October 16, 2015
Even if she's acquitted of her fiance's murder, Angelika Graswald may never get $250,000 in life insurance — one of the alleged motives in the killing.
Based on court records, Vincent Viafore's family appears to be moving toward filing a wrongful death claim against Graswald, who is accused of killing Viafore during a kayaking trip on the Hudson River.
Viafore's sister was granted limited administration of his estate in June, according to Dutchess County Surrogate's Court documents. An administrator, on behalf of an estate, has the power to handle legal matters for the deceased, because he or she cannot.
The petition lists "possible claims against Angelika Graswald for wrongful death and conscious pain and suffering."
A scheduled status conference in her murder trial in Orange County Court today was adjourned until Nov. 12. She has pleaded not guilty to charges of second-degree murder and second-degree manslaughter.
Unlike a murder charge, which is a criminal action filed by the state, a wrongful death suit is a civil action brought against a person who has allegedly caused someone's death negligently or through intentional harm, according to state law. The burden of proof is much higher in a criminal case than in a civil case. A person can be found "not guilty" of a murder charge and still found liable for another's death in civil court.
For example, O.J. Simpson was acquitted of murdering his ex-wife Nicole Simpson and Ronald Goldberg during a criminal trial in 1995. But Simpson was ordered to pay their families millions of dollars in damages when a civil court jury later found him liable for their deaths.
A wrongful death lawsuit can allow surviving relatives to be compensated for things such as lost income, funeral expenses and the deceased's pain and suffering.
But to grieving family members, a wrongful death lawsuit can be about much more than money. It can be about accountability.
There could be "an emotional motivation to prove it, get a judgment, and hound (the defendant) forever with enforcement of that judgment against any property or income," said Marty Rutberg, head of the Rutberg Breslow Personal Injury Law Firm in Poughkeepsie, who is not a party to any proceedings involving Viafore or Graswald.
Mary Ann Viafore, Vincent's mother, told CBS that Graswald's arrest was a "complete shock."
"I was devastated that she would do that to my son, who was so good to her," Mary Ann Viafore said.
Allan Rappleyea, the attorney handling Viafore's estate, declined comment.
The accusations
Graswald, a 35-year-old Poughkeepsie woman, allegedly admitted to tampering with Viafore's kayak during an April 19 trip to Bannerman Island, according to the Orange County District Attorney's Office. She removed a plug from Viafore's kayak so it would fill with water, and she moved his paddle away from him after it capsized as he struggled "to stay afloat" in the 46-degree river, the DA's Office has said. Graswald allegedly told police she "felt good knowing he was going to die."
The reasons? She wanted to be "free" from their relationship and collect the $250,000 in life insurance she stood to gain in the event of his death, the DA's Office said. Graswald was the primary beneficiary on Viafore's two policies.
Her attorney, Richard Portale, has said that Graswald's incriminating statements were coerced by police during an 11-hour interview. Removing the kayak plug, which was on top of the vessel, wouldn't have caused Viafore's kayak to capsize, the defense has said, and Viafore, who was not wearing a life-jacket, had a blood alcohol concentration of 0.066.
Graswald was arrested on April 29 and is awaiting trial in Orange County Jail on a $3 million cash bail. Viafore's body was found in the Hudson River on May 23.
A CBS "48 Hours" episode aired some footage of her April 29 interview with police. In the excerpts shown, Graswald tells police that she's "euphoric" over Viafore's death but gives conflicting statements about whether or not she orchestrated it.
What could happen with Viafore's life insurance money
If she's convicted, Graswald wouldn't be able to collect Viafore's life insurance proceeds, Rutberg said. State common law recognizes that a person should not profit from someone's death if he or she "feloniously or intentionally" kills that person.
Viafore's estate would be able to file claims with the insurance companies, asking for Graswald's portion of the life insurance proceeds to be returned to the estate; the claims "probably wouldn't be disputed," Rutberg said.
If she's acquitted of intentionally causing Viafore's death, Graswald "would have the right to get the (life insurance) money," Rutberg said. "Unless someone did something to stop it, the insurance company would be legally obligated to pay her."
Filing a wrongful death lawsuit alone would not necessarily stop an insurance company from paying Graswald, Rutberg said. The company is obligated to fulfill its contract with the deceased, and if a person is acquitted of criminal charges, he or she "is not responsible for the death until and unless the wrongful death case is decided in the plaintiff's favor."
But Viafore's estate could file an injunction to try and stop the insurance companies from paying Graswald until the conclusion of the wrongful death suit, with an argument that insurance proceeds are the only asset Graswald would have to pay a judgment or settlement — if that turns out to be the case, Rutberg said. A judge might agree to issue the injunction if the plaintiff's claim had merit.
Graswald's own financial situation is unclear. Friends of the couple have said Viafore, a project manager and code enforcement official for the state, was supporting her, according to the New York Times.
Before Portale, Graswald was briefly represented by the Goshen-based Legal Aid Society of Orange County. Online fundraisers have been started for her, including one by Portale's law firm, which had raised $270 of a $75,000 goal as of Wednesday, according to FundRazr.com. Portale's fee arrangement with Graswald is unknown. CBS reported Graswald's family, who lives in her native Latvia, said they are "giving their life savings" to help pay for her defense.
Portale said he can't comment because Judge Robert Freehill, who is overseeing Graswald's criminal trial, has ordered attorneys not to make out-of-court statements about the case.
The process
A wrongful death lawsuit can be filed while a criminal case is ongoing. But usually, it's not.
For one thing, the statute of limitations to file a wrongful death suit in New York — two years from the date of death — can be extended when there are criminal charges pending against the person who could be sued. An estate has a year from the date when the criminal trial ends to file, according to state law.
"A lot of the information you need is now contained in the prosecutor's file," Rutberg said. "They're not going to open their file to anyone until the prosecution ends." There's also a cost involved in launching a civil suit, as plaintiffs typically "have to spend a lot of money on an investigation. But "the police and district attorney are doing that anyway in the criminal case," so rather than duplicate the work, plaintiffs often file the claim as the criminal trial is winding down.
Most wrongful death suits involve negligence, but in a situation like this, Viafore's estate might file on the grounds of intent to harm, Rutberg said. It's not a common circumstance.
"Accidents happen all the time, but very rarely do you have someone who (allegedly) commits an intentional act, causes someone to die, and has money ... or the expectation of getting some" to pay wrongful death damages, Rutberg added.
Prosecutors need to prove a defendant's guilt beyond a reasonable doubt for a criminal conviction. A plaintiff' in a civil action must prove a preponderance of the evidence, or "more evidence one way than another," Rutberg said.
A defendant found liable of intentionally causing another's death — even in a civil case — would be prevented from collecting life insurance under New York's slayer rule.
Damages
When a person experiences conscious pain before death, the civil claim has two components, Rutberg said: The amount the jury thinks should be awarded for pain and suffering, and the amount the jury thinks should be awarded for the wrongful death.
In New York, wrongful death damages are limited to the economic loss suffered by the deceased's dependants as a result of the death. The jury is asked to consider the economic value of the person who died — his or her age and average life expectancy, income and potential future earnings, and the financial contributions the person was making to his surviving relatives, among other things.
"The actual monetary value ... is rather limited when you've got someone who has no dependents," Rutberg said.
Compensation for pain and suffering is limited to the deceased's pain, not the surviving relatives' grief.
There is no value that can truly be placed on the loss of human life, Rutberg said. But a judge or jury "is asked to put a price on this much pain, this much fear of impending death ... compensating for what" the person actually experienced from the moment of injury until the time of death.
Wrongful death suits can be unpredictable, Rutberg said. Jurors might be so emotional that "even if they're told to limit (the award) to the economic loss to survivors only, they might say, 'OK, it's a million dollars.' You don't know what they're going to do."
In rare cases, when a "defendant is found to have engaged in misconduct involving malice, oppression, insult, wanton or reckless disregard," punitive damages might be awarded, according to state guidelines. Punitive damages seek to "punish a defendant for the wrong in a particular case, to protect the public from similar acts, and to deter the defendant and others from similar acts."
[You must be registered and logged in to see this link.]
_________________
along comes a spider to sit down beside ya
Be Humble For You Are Made Of Earth~Be Noble For You Are Made Of Stars


NiteSpinR

Tech Support Admin





Join date

: 2009-05-30



11/12/15
GOSHEN, N.Y. -- Angelika Graswald, the woman accused of killing her fiancé during a kayaking trip on the Hudson River, agreed Thursday to give a DNA sample to prosecutors to compare with DNA found on some of the physical evidence in the case.
The judge also granted a request by Graswald's attorney, Richard Portale, that he be present for the test.
"We provided a buccal swab so they can compare my client's DNA to some evidence. That's it," Portale said.
Because of a gag order issued by the judge, prosecutors and Graswald's defense attorney couldn't comment any further on the case.
"I think the D.A. was concerned that somehow the defendant making her case, without being cross examined, could influence potential juries on the case," said Paul DerOhannesian, a legal expert.
Prosecutors say Graswald tampered with fiancé Vincent Viafore's kayak, causing him to drown. Graswald has denied those claims, most recently in an appearance on ABC's "20/20" program last week.
"I needed a chance to let people know that I'm innocent," Graswald told the program. "I'm being accused of murder, which I'm not capable of doing."
Prosecutors say in her 11-hour interrogation, Graswald told investigators she felt a sense of happiness and relief while watching Viafore drown. The defense says Viafore's death was an accident, and that Graswald's statements were coerced.
"Now the defense and the defendant can not only challenge whether or not this was voluntarily made, but also what did she mean when she made some of these statements," DerOhannesian said.
DerOhannesian adds that, for prosecutors to win this case, it will come down to the circumstantial evidence presented to the jury.
"Creating a series of facts that when you put them together, it leads to certain inferences, that no one else other than the defendant could have committed the crime," he said.
In the meantime, Graswald remains in the Orange County jail on $3 million cash bail.
She's due back in court December 21.
[You must be registered and logged in to see this link.]
_________________
along comes a spider to sit down beside ya
Be Humble For You Are Made Of Earth~Be Noble For You Are Made Of Stars


NiteSpinR

Tech Support Admin





Join date

: 2009-05-30



---
Permissions in this forum:
You
cannot
reply to topics in this forum