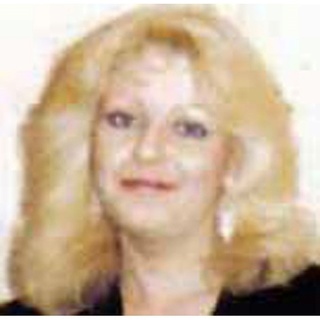 Amanda Jane Rudge

Date of Birth:
June 20, 1964
Missing since:
August 1, 1991
Missing From:
Mississauga, Ontario, Canada
Age at Disappearance:
27
Gender:
Female
Ethnicity:
White
Eye Color:
Blue
Hair:
Auburn, Other, Natural Auburn dyed Blonde
Height:
163cm / 5 ft 4 in
Weight:
56kg / 123 lbs
Build:
Medium
Specific Features: Teeth:
Broken Front Tooth which had been fixed
Body/Face:
Potentially had fractures due to suspected/alleged physical abuse
Piercings:
Ears, Several piercings in both ears
Tattoo:
Left Foot, APBT letters on her left toes
Tattoo:
Left Ankle, heart and wing
Tattoo:
Right Ankle, broken heart
Tattoo:
Left Shoulder, butterfly with 2 cherries
A Little Bit About Amanda's Case:
Amanda was last seen August 1991 (at the age of 27) at her residence on Enfield Place, Mississauga by her mother. There is speculation that she has connections to the United States. She reportedly frequented the Bloor and Lansdowne area of #Toronto which at the time was a dangerous and high crime area.
The Missed Lives Project is trying to locate the high school she attended to track down her friends and family for more information and leads. According to current school boundaries, Rudge would have gone to TL Kennedy Secondary School, which has no record of her attending. Other options outside of that boundary (that would have been open in the 1977-1982 time frame that she attended high school) would be Woodlands Secondary School, Port Credit Secondary, and Applewood Heights.
The Doe Network -
Case File 1566DFON
If you have any information concerning this case, please contact:

Ontario Provincial Police:
1-877-9FIND ME (1-877-934-6363) Toll Free in North America
(705) 330-4144 for local or outside of North America
Email - opp.isb.resolve@jus.gov.on.ca
Crime Stoppers:
1-800-222-TIPS (8477)
---
Permissions in this forum:
You
cannot
reply to topics in this forum